WE ARE DIFFERENT
Education, Innovation, Service
Selling your home almost always come due to a major change in your life. The last thing you need is a bunch of hassle and stress. We promise to:
Educate – we'll analyze all the data for you and present you with your best options
Market – we'll create a specific buyer profile for your property and create a custom marketing plan targeting those buyers. We'll also include all the traditional marketing real estate agents use, so you get a hybrid of the best marketing plans available
Communicate – we pledge to keep you informed about every detail along the way, the more you know, the less you need to worry about what's going on
Our clients not only get top dollar for their homes, but they often enjoy the process! Hard to believe, but our agents focus on your happiness and commit to making the transaction hassle free for you. We do this every day, but we also understand that most people only sell a handful of homes in their lifetimes, so our systems and processes are set up to ensure your experience is designed to fit your needs.
WHAT DETERMINES MARKET VALUE – CLICK FOR FREE REPORT
---
Check Out Your Home Value
Visit our custom valuation tool at MARKET WATCH page to see an online valuation from multiple sources.
No online tool can give you an exact market value, the internet can't see the condition of your property and often can't evaluate the location like a licensed Realtor can. If you'd like a FREE no-obligation assessment, call us at 571-353-1531 or email info@novahouseandhome.com to book an appointment. We look forward to getting you the information you need so you understand all your options.
---
#1 Reason to Sell Now
If you are one of the many homeowners out there who are debating putting their home on the market in 2015, don't miss out on the opportunity that currently exists. There will be significantly less competition in the winter months than in the spring.
According to the National Housing Survey released by Fannie Mae, 45% of homeowners "say mortgage rates will go up in the next 12 months."
What Does This Mean?
Homeowners are unaware that interest rates are projected to go up by all four major reporting institutions – This is big news for move-up buyers reflecting the overall amount of housing inventory that will be on the market.
If existing homeowners believe that mortgage interest rates are not going to increase, then they won't be inclined to make a move by putting their home up for sale, meaning less competition for sellers who list now.
Don't Wait!
The study also revealed that:
"Those who say it is a good time to buy a house rose to 68%" & "the share of respondents who think it would be difficult to get a home mortgage today decreased by 3 percentage points."
As Doug Duncan, senior vice president and chief economist at Fannie Mae explains:
"We expect consumer attitudes toward housing to improve as the pickup in the overall economy lifts employment and income prospects."
Bottom Line
There are buyers out there who are ready to make a move. If your goal this year is to move up to your dream home, what are you waiting for? Give us a call at 571-353-1531 or email info@novahouseandhome.com to schedule an appointment for a FREE no-obligation property assessment.
---
5 Demands to Make on Your Listing Agent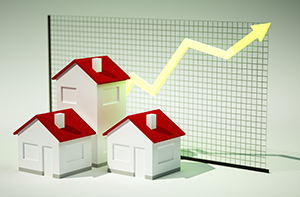 Are you thinking of selling your house? Are you dreading having to deal with strangers walking through the house? Are you concerned about getting the paperwork correct? Hiring a professional real estate agent can take away most of the challenges of selling. A great agent is always worth more than the commission they charge just like a great doctor or great accountant.
You want to deal with one of the best agents in your marketplace. To do this, you must be able to distinguish the average agent from the great one.
Here are the top 5 demands to make of your Real Estate Agent when selling your house:
1. Tell the truth about the price
Too many agents just take the listing at any price and then try to the 'work the seller' for a price correction later. Demand that the agent prove to you that they have a belief in the price they are suggesting. Make them show you their plan to sell the house at that price – TWICE! Every house in today's market must be sold two times – first to a buyer and then to the bank.
The second sale may be more difficult than the first. The residential appraisal process has gotten tougher. Surveys show that there was a challenge with the appraisal on almost 20% of all residential real estate transactions. It has become more difficult to get the banks to agree on the contract price. A red flag should be raised if your agent is not discussing this with you at the time of the listing.
2. Understand the timetable with which your family is dealing
You will be moving your family to a new home. Whether the move revolves around the start of a new school year or the start of a new job, you will be trying to put the move to a plan.
This can be very emotionally draining. Demand from your agent an appreciation for the timetables you are setting. Your agent cannot pick the exact date of your move, but they should exert any influence they can, to make it work. 
3. Remove as many of the challenges as possible
It is imperative that your agent knows how to handle the challenges that will arise. An agent's ability to negotiate is critical in this market.
Remember: If you have an agent who was weak negotiating with you on the parts of the listing contract that were most important to them and their family (commission, length, etc.), don't expect them to turn into a super hero when they are negotiating for you and your family with the buyer.
4. Help with the relocation
If you haven't yet picked your new home, make sure the agent is capable and willing to help you. The coordination of the move is crucial. You don't want to be without a roof over your head the night of the closing. Likewise, you don't want to end up paying two housing expenses (whether it is rent or mortgage). You should, in most cases, be able to close on your current home and immediately move into your new residence.
5. Get the house SOLD!
There is a reason you are putting yourself and your family through the process of moving.
You are moving on with your life in some way. The reason is important or you wouldn't be dealing with the headaches and challenges that come along with selling. Do not allow your agent to forget these motivations. Constantly remind them that selling the house is why you hired them. Make sure that they don't worry about your feelings more than they worry about your family. If they discover something needs to be done to attain your goal (i.e. price correction, repair, removing clutter), insist they have the courage to inform you.
Good agents know how to deliver good news. Great agents know how to deliver tough news. In today's market, YOU NEED A GREAT AGENT!
Give us a call at 571-353-1531 or email info@novahouseandhome.com to schedule an appointment for a FREE no-obligation property assessment.
---
Sales Up in almost Every Price Range
The National Association of Realtors' most recent Existing Home Sales Report revealed that home sales were up rather dramatically over last year in five of the six price ranges they measure. Only those homes priced under $100,000 showed a decline (-6%). Every other category showed a minimum increase of at least 9.7%.
Here is the breakdown:
Keeping Current Matters
What does that mean to you if you are selling?
Houses are definitely selling. If your house has been on the market for any length of time and has not yet sold, perhaps it is time to sit with your agent and see if it is priced appropriately to compete in today's market. Give us a call at 571-353-1531 or email info@novahouseandhome.com to schedule an appointment for a FREE no-obligation property assessment.
---
Price it Right!!
In today's market, where demand is outpacing supply in many regions of the country, pricing a house is one of the biggest challenges real estate professionals face. Don't ask your realtor to overprice your property – it'll cause you to lose money in the long run.
In today's market, where demand is outpacing supply in many regions of the country, pricing a house is one of the biggest challenges real estate professionals face. Sellers often want to price their home higher than recommended, and many agents go along with the idea to keep their clients happy. However, the best agents realize that telling the homeowner the truth is more important than getting the seller to like them.
There is no "later."
Sellers sometimes think, "If the home doesn't sell for this price, I can always lower it later." However, research proves that homes that experience a listing price reduction sit on the market longer, ultimately selling for less than similar homes.
John Knight, recipient of the University Distinguished Faculty Award from the Eberhardt School of Business at the University of the Pacific, actually did research on the cost (in both time and money) to a seller who priced high at the beginning and then lowered the their price. In his article, Listing Price, Time on Market and Ultimate Selling Price published in Real Estate Economics revealed:
"Homes that underwent a price revision sold for less, and the greater the revision, the lower the selling price. Also, the longer the home remains on the market, the lower its ultimate selling price."
Additionally, the "I'll lower the price later" approach can paint a negative image in buyers' minds. Each time a price reduction occurs, buyers can naturally think, "Something must be wrong with that house." Then when a buyer does make an offer, they low-ball the price because they see the seller as "highly motivated." Pricing it right from the start eliminates these challenges.
Don't build "negotiation room" into the price.
Many sellers say that they want to price their home high in order to have "negotiation room." But, what this actually does is lower the number of potential buyers that see the house. And we know that limiting demand like this will negatively impact the sales price of the house.
Not sure about this? Think of it this way: when a buyer is looking for a home online (as they are doing more and more often), they put in their desired price range. If your seller is looking to sell their house for $400,000, but lists it at $425,000 to build in "negotiation room," any potential buyers that search in the $350k-$400k range won't even know your listing is available, let alone come see it!
A better strategy would be to price it properly from the beginning and bring in multiple offers. This forces these buyers to compete against each other for the "right" to purchase your house.
Look at it this way: if you only receive one offer, you are set up in an adversarial position against the prospective buyer. If, however, you have multiple offers, you have two or more buyers fighting to please you. Which will result in a better selling situation?
The Price is Right
Great pricing comes down to truly understanding the real estate dynamics in your neighborhood. Look for an agent that will take the time to simply and effectively explain what is happening in the housing market and how it applies to your home. You need an agent that will tell you what you need to know rather than what you want to hear. This will put you in the best possible position. Give us a call at 571-353-1531 or email info@novahouseandhome.com to schedule an appointment for a FREE no-obligation property assessment.
What to Consider When Assessing Value